I have been teaching at White Oak Elementary for 32 years. I started out on the primary campus with kindergarten and have promoted all the way through fifth grade where I seem to have stalled in intermediate for the last 24 years. Now that is quite an accomplishment! The teachers here are my family, and I consider the students here to be my own. It is a wonderful place to live and an even more marvelous place to educate your children.
I guess you could say that White Oak School is in my blood. You see, I went to school right "here beneath the towering oil wells". In fact, I even wrote the words to the school fight song back in 1971, the year before I graduated a Roughneck.
I was honored by my peers by being elected as 2008 GLOBE Teacher of the Year, and the following year received a special honor when Texas Computer Education Association named me the 2009 Classroom Teacher of the Year.  In 2012, I was both surprised and honored to receive the 2012-13 TCEA Instructional Technologist of the Year. Credit also goes to my administrators, my excellent teaching team, and my enthusiastic students who are always willing accept a challenge.
I have taken on the responsibility of the Testing Coordinator for White Oak Intermediate School, and I am hoping things Don't Get Testy! I will continue my work in classrooms utilizing and promoting our classroom blog, C-O Connections and our Moodle Course on The VIEW. Also, I maintain the White Oak Intermediate campus blog in an effort to keep the lines of communication open between school and community. In addition, I have added a White Oak Intermediate Facebook page.  I plan to have an instructional impact on the education of our young Roughnecks for as long as I can.
All three of my own children graduated from White Oak High School, and currently have four grandchildren enrolled at White Oak ISD. My "White Oak" family and my own family are very important to me.
When I get a chance, I enjoy spending quality time with my grown children. We enjoy concerts, traveling, hunting, swimming and backyard grilling.
I love to travel, and I am especially fond of cruises in the Caribbean. Whenever I can, I try to take my family along with me.  Please take the time to check out our cruise pictures.
Click the ship below.

My husband, Michael, also works in White Oak. He and I have very similar interests and hobbies. We often spend our weekends together doing something that we both enjoy.
During the fall months, you will definitely find both of us on the deer lease hunting whitetail deer. The love of the outdoors is one of the treasures that my father passed on to me, and I will try to pass it on to my children.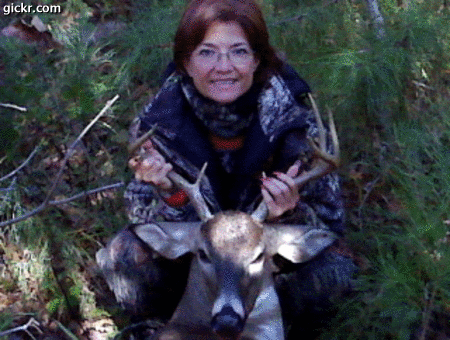 If you arrive at school early enough, you will probably see me walking into the building with a cup of Starbuck's coffee. It has been said by some that I do love my coffee.
I don't know about that, but I do know that I love
!!
All of the teachers here at White Oak love children. I am fortunate enough to work with some of the

greatest

teachers in the state of Texas, and I consider it a privilege to not only have them as co-workers but to have them as best friends.
Mrs. Wilken, Mrs. Cranford, Mrs. Odom, and Mrs. Cole enjoy Crazy Sock Day.